Angelou Konstantinos Ph.D.
Laboratory Associates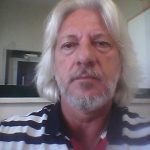 Dr Angelou Konstantinos is a member of the Laboratory Teaching Staff (E.DI.P) of the Department of Informatics and Electronic Systems Engineering of the International University of Greece (DIPAE). He holds a BA in Journalism from Collumbia College of Chicago (USA), and a Ph.D. in Journalism (Ph.D.) from Kliment Ohridsky University of Sofia (BG). His doctoral dissertation theme was about: Policies for the application of new technologies in education as a means of intercultural dialogue.
From 1994 to 2000 he has been working as research associate at several educational institutions such as: North College, American Hellenic College, IEK Thermi and IEK Delta. Furthermore, he was working as a communication director in the company DMV COSMOS.
From 2014 until today, as E.DI.P he was teaching Mass Media Systems & Writing – Presentation of Technical Texts at the Department of Electronics Engineering of Alexander Technological Educational Institute of Thessaloniki (ATEIT).
His research interests focus on the new technologies of Mass Media, on scientific, multicultural and environmental issues. He has published in foreign scientific journals and conferences.
Scientific Field:

-

Courses taught:

Office hours:

Wednesday 10:00-13:00

Room:

Former Electronics building ,Laboratory A5

Telephone:

+30 2310013915

E-mail:

Homepage: